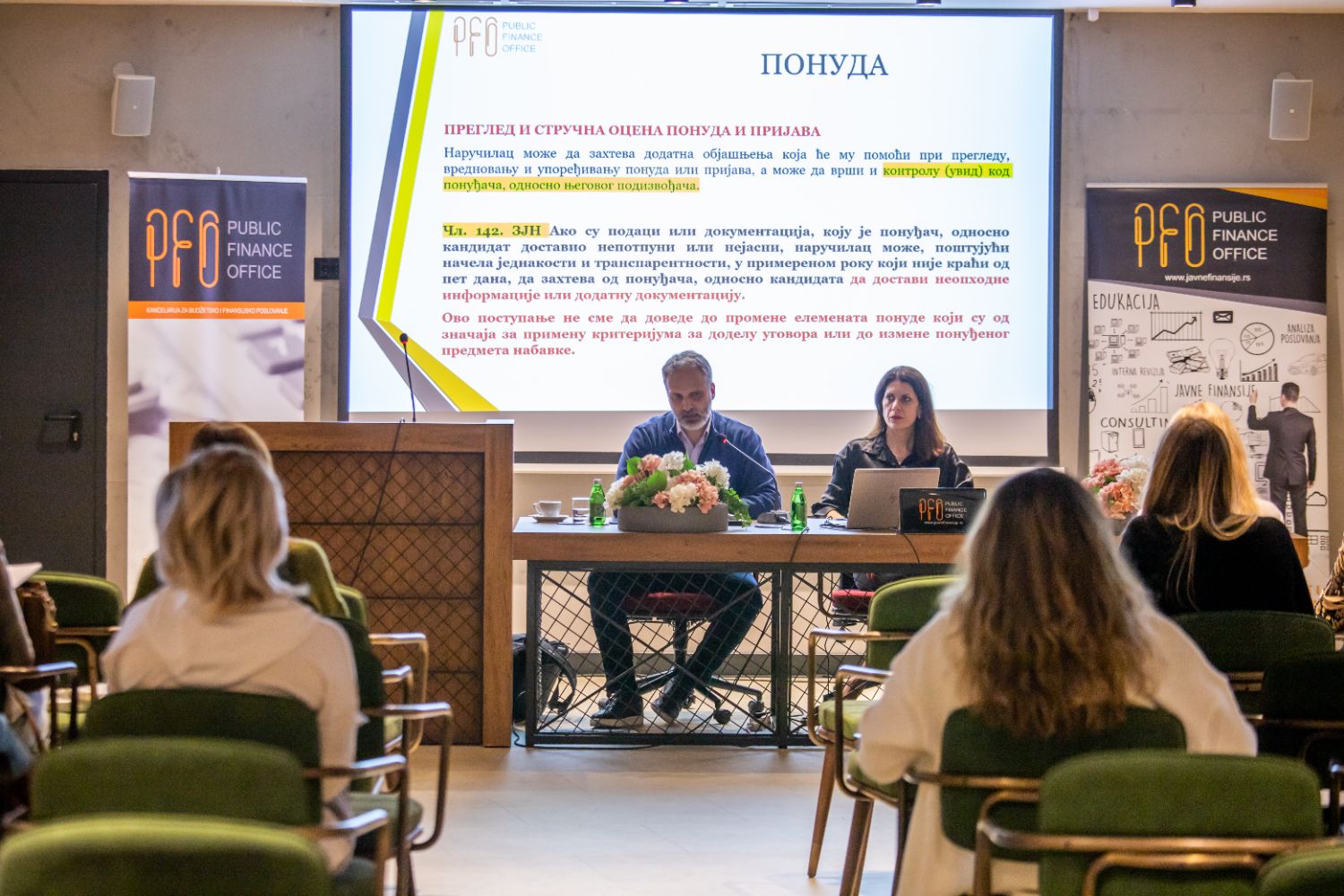 Public Finance Counselling – Zlatibor
From November 7 to 10, 2022, Public Finance Office organized a Public Finance Counselling  in Zlatibor, in recently opened Zlatibor Mountain Resort&Spa hotel.
Participants were able to attend modules that corresponded to their type of business, so the first module covered topics related to internal audit and budget preparation for the following year, while the second module covered topics related to public procurement.
The interactive approach enabled the participants to solve concrete problems that they encounter in practice and everyday work.
The lecturers at the consultation were established experts from the Ministry of Finance, experts in the field of public procurement, who shared their many years of practice and professional achievements with the participants of the consultation, and in this way contributed to raising the personnel capacity of the public sector, both through classroom lectures and through exchanges opinions with the counseling participants.
Besides Aleksandra Litricin, lawyers Saša Varinac and Branimir Blagojevic were also lecturers at this great gathering.
https://www.javnefinansije.rs/savetovanje_javne_finansije_2
Latest Posts
by Mladen Milivojcevic
Aleksandra Litričin gives lectures at Public Finance Counselling, Zlatibor, organised by Serbia's Public Finance Office
by Mladen Milivojcevic
Forth Adriatic Public Procurement Forum held in Ohrid
by Mladen Milivojcevic
Third Adriatic Public Procurement Forum was held on Zlatibor